If You Want to Fix Your Shoulder Pain Without Meds & Surgery But Are Uncertain About What To Do Or Who To Trust...
Then you'll want to see this 35-minute video showing you how to safely & quickly fix the most common problems!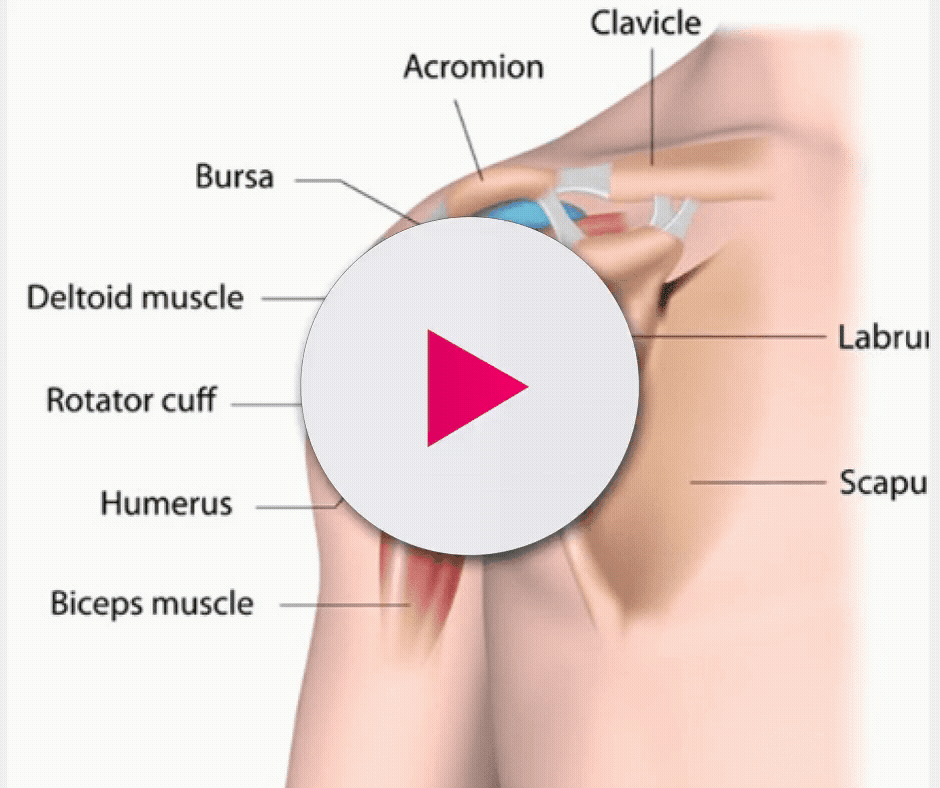 A Personal Message From Dallin Page
If you answered "Yes" to any of these questions, you've come to the right place!
Shoulder pain is often disregarded as a minor issue that will resolve on its own. It's not uncommon to attribute it to sleeping in an awkward position or assume that it's a common ailment experienced by everyone at some point in their life.
If you find yourself in this situation, rest assured that you are not alone, and we frequently encounter this sentiment.
In fact, runners and athletes frequently suffer from shoulder pain, making it a prevalent issue in our clinic.
Prior to Starting at Movement Physical Therapy and Spine, Many Patients Experiencing Shoulder Pain Are Advised...
For Runners and Athletes, the Reality of Shoulder Pain Is as Follows:
Our Aim Is To Assist Runners and Physically Active Individuals in the Huntersville, North Carolina Region in Recovering From Injuries and Emerging Even Stronger Than Before.
We Achieve This Without Resorting to Medications, Injections, or Surgery, and With the Added Benefit of Minimizing Unnecessary Downtime.
It can be overwhelming to determine the best course of action when dealing with a shoulder injury, given the abundance of options available:
Attempting a stretching routine that proved successful for a friend, but failed to yield the same results for you.
Seeking out additional healthcare professionals, or even alternative physical therapists, with little improvement in your condition.
Following the advice of "experts" on YouTube who suggest certain exercises, only to exacerbate your discomfort.
Participating in a yoga or pilates class, where your pain impedes your movements and worsens your symptoms.
Meanwhile, your doctor advises you to rest and take medication.
When Attempting to Address Severe Issues Such as Back Pain and Stiffness, the Choice of a Healthcare Provider Is Critical.
Choosing unwisely can result in undergoing perilous surgery that was actually unnecessary, or developing a dependence on painkillers that are habit-forming and possibly lifelong.
Opting for the most natural and least invasive treatment option is crucial for not only halting your back pain and stiffness but also preventing them from recurring.
To achieve this outcome, it is essential to work with a provider who is committed to identifying the underlying cause of the pain, rather than merely treating the symptoms.
This approach can result in a permanent resolution to your issues.
Our Movement Physical Therapy And Spine 3-Step Method Employs A Hands-On Approach To Your Well-Being.
Our approach consists of three key steps to optimize your recovery and performance:
Step 1: Uncovering the Root Cause of Your Discomfort
Our comprehensive biomechanical evaluation will determine the underlying cause of your issue. We will then outline a plan of action to return you to your normal activity level.
Step 2: Addressing the Source of the Problem
We will design a customized treatment plan that caters to your individual requirements and targets your specific goals, enabling you to achieve pain-free functioning and better progress toward your objectives.
Step 3: Maximizing Your Potential
As soon as you are able to return to exercise without experiencing any pain, we will work with you to implement techniques to enhance your performance beyond pre-injury levels. Furthermore, we will provide preventative measures to strengthen your body and lessen the likelihood of future injuries.
At Movement Physical Therapy and Spine, We Offer a Solution to Your Persistent Back Pain That Will Prevent It From Recurring.
Our most successful clients are those who are eager to regain their active lifestyle, even if they are presently feeling stuck.
You don't have to give up the activities you enjoy due to issues that can be resolved.
Let's set up a time to talk about how we can assist you in feeling like your old self once again.
Sincerely,
Dallin Page, DPT, Cert. MDT, Cert. DN, Owner and Founder of Movement PT & Spine
What Other People Just Like You Are Saying About Movement Physical Therapy and Spine in Huntersville, NC
"Working with Dr. Page has made a tremendous difference in my healing and recovery. Patients being taught how to self care is rare in today's society, but that is exactly what Dr. Page does. Dr. Page listens to all my feedback, is patient, and takes my concerns into consideration. He is knowledgeable & experienced. My son and I have both experienced relief from tight fascia and stubborn muscle tension. If you want help with pain, stiffness, and limited mobility I recommend Dr. Page."
"I have seen a handful of different physical therapists, sports massage therapists, chiropractors, and an acupuncturist for different sports injuries including back, hip, and knee pain. Dr. Dallin has provided by far the best treatment of anyone I have visited. He gives undivided 1on1 treatment for the entire visit, and he provides you with customized solutions and exercises that treat the root issue of your pain. I truly feel like he is on my team, listens to me, and provides me with the exercises that I need to feel better. I highly recommend him!"
"Dr. Page is a true find! Not possible to exaggerate how hard that is to discover in the healthcare world.
He takes personalized time to find the root cause and work with you on all levels to resolve the problem. I've had terrible sciatica all my life. And at 56 finally found the root cause. His knowledge, personal attention, easy manner and scheduling flexibility are unsurpassed.
Being active and flexible at all ages is vital and he shares that goal and will make it happen with you for your goals in life."